Electronic tagging is used to gather data on the spatial ecology of marine taxa, however can also reveal unanticipated insights. This report presents data from acoustic monitoring, alongside reported sightings or arrests of suspected illegal fishing vessels.
Aims and scope
Animal Biotelemetry is an open access peer-reviewed journal that publishes the results of studies utilizing telemetric techniques (including biologgers) to understand physiological, behavioural, and ecological mechanisms in a broad range of environments (e.g. terrestrial, freshwater and marine) and taxa. The journal also welcomes descriptions and validations of newly developed tagging techniques and tracking technologies, as well as methods for analyzing telemetric data.
Animal Biotelemetry is proud to present the Proceedings of the 6th International Bio-Logging Science Symposium, in conjunction with Movement Ecology. A collection of scientific articles that were presented at the 6th International Bio-logging Science (BLS) Symposium, held in Konstanz in September 2017. BLS symposia foster scientists that work with data-recording devices embarked onto freely living animals, including human, to record biological activity of the carrier and/or the physical parameters of its immediate surroundings.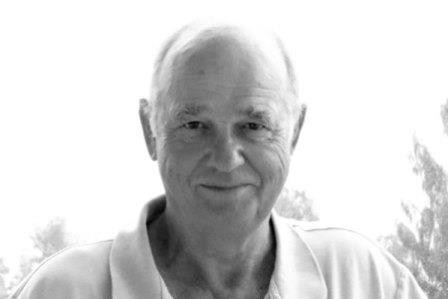 Kim Holland
Kim Holland founded the Pelagic Fisheries and Shark Research Groups at the Hawaii Institute of Marine Biology where he holds the position of Research Professor. Much of his research involves studying the movements and physiology of large marine fishes as they move through their natural environments. To accomplish this, he has worked with electronic tag manufacturers to develop and deploy a range of novel tag types.
Markus Horning
Markus Horning is a Senior Research Scientist at the Alaska SeaLife Center in Seward, Alaska, where he is the Director of the Laboratory for Applied Biotelemetry, and an Associate Professor, Senior Research at Oregon State University's Marine Mammal Institute. He has used biotelemetry as a tool since the early 1980's on many marine vertebrate species including pinnipeds, seabirds and reptiles. He has been instrumental in developing life-long vital rate monitors for marine homeotherms, and in the development, integration and application of novel sensors for biologgers.